Our leggings are slim fit all the way, with a unique, snug high waist. You will enjoy extra awesome tummy support and coverage, even when you're in downward facing dog pose. Sturdy, supple 55% hemp, 42% organic cotton, 3% Lycra makes these the best leggings ever. Bottom hem is raw edge.
Customer Reviews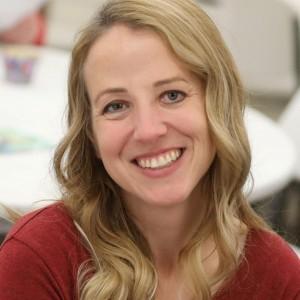 AS
Anne S.

US
I recommend this product
03/30/2023
As Always - I LOVE them!
The leggings are my favorite clothing pants to wear - so comfortable and fits like a glove. I have lost baby weight and am now starting to buy new Sweet Skins leggings and bike times in my new size. 5'-5", 130#, wearing a size Small.
Caitlin W.

US
I recommend this product
01/19/2023
Fabulous leggings! Size Medium for a 150-pound woman, 5'7"
These leggings are fabulous! I bought a size medium years ago, and I still wear them, even though I gained 25 pounds during the pandemic. I weigh 150 pounds at 5'7". The fit on me was a bit snug before and is a bit snugger now. The size is the same as what I purchased before, yet I grew. I still love them. They are 1/2 inch too short on my longer-than-average legs. Because they fit so snugly on me, I sometimes have to take them off, after a few hours of wear, to give my skin a breather. -- My leggings are a muted peacock blue, and the color is just right, not too bright, not too green, not too "primary blue." I previously bought a white pair that I hand-dyed successfully. -- I wear these leggings for yoga class, yoga at home, and under skirts in the colder months. (These and other leggings are poor for gardening because they catch on thorns and hitchhikers. Don't go picking raspberries in them like I did!) - Style: I like the high-waist styling on these leggings. It is the same as for the Dance Pants, which I also love. I think I've had my Sweet Skins Dance Pants for 6-10 years: when did they open? -- Size Medium for a 150 pound woman, 5'7", fits a big snug
02/08/2022
These are the most comfortable leggings I've ever worn! So soft and loving the high waist. Sweet Skins are my new favorite clothes. Will definitely be ordering more soon!
12/19/2021
These leggings are amazing. I am a 30 inch waist and 41 hips and I usually wear a large in pants but I went with a medium and I'm really happy with it! They are snug but in a good way, they stay up and accentuate my curves in the best way. I couldn't recommend them more!
12/17/2020
My most favorite leggings ever! Honestly, I practically live in them. They are super cute, comfy, durable, and versatile, and I love the raw hem along the ankle and the array of earthy, magical colors and prints. Currently I have them in black, brown (wood), blue (lapis lazuli), and green (not the olive shade, but the one prior), and I am excited to keep adding to my collection. Thank you Mira and Sweet Skins for creating such beautiful, pure, resonant, and empowering clothing! <3